Dubai – The best Ayo photo spots in Dubai
Ayo Dubai travel guide
Ayo Dubai webpage
Ayo and welcome to our guide on the best Ayo photo spots in Dubai!
A common 21st century phrase is, "If you didn't take a picture, did you even go?" and we want to help you get the best pictures possible. Dubai is one of the most scenic cities in the world and we are going to explain how you can get that scenic and amazing city feeling in your holiday pics. To make sure we give you the best Ayo recommendations possible we've got some personal Ayo tips and highlights from our Ayo founder, Frank Jorga and two of our #AyoGirls, Annika Zimmermann and Julia Schoch. So, get ready, take notes and you will come back from your Dubai holiday with the most amazing photos and memories to show off back home and anywhere else.
As with most cities there are certain spots that are great for getting a photo of yourself and other places that get you that ideal sight seeing pic. Depending on what you're after, you'll also want to adjust your camera and/or phone settings accordingly. The basics are simply that you need portrait mode for those close-up selfies and then panorama or scenic settings for those sight shots. Now, let us tell you where those perfect Ayo photo spots are.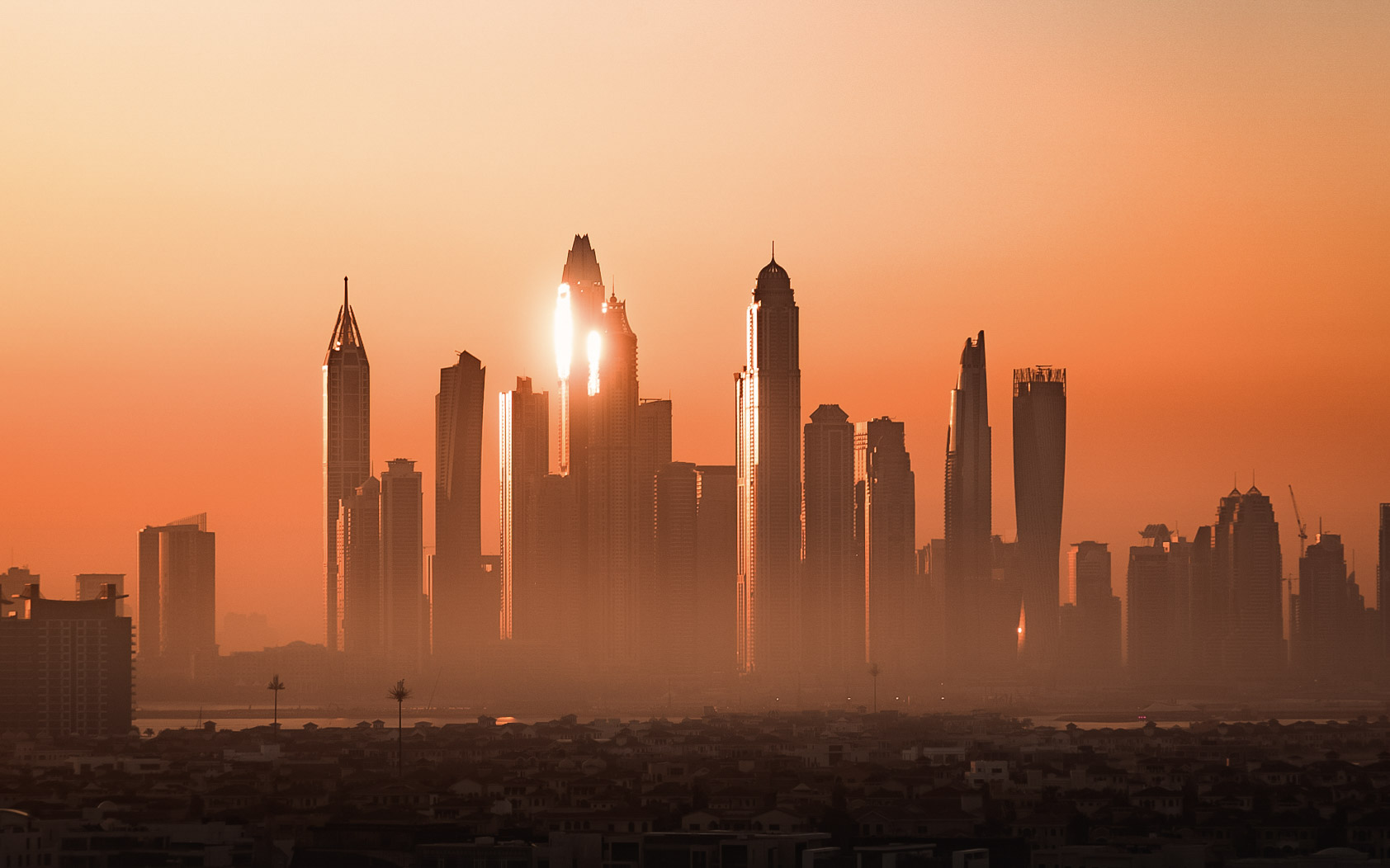 Ayo selfie spots
One of the most photogenic places in Dubai is the Downtown area. Downtown Dubai is home to the Burj Kalifa, the Dubai Opera and the Dubai Mall. These are just some of the features that make this area so appealing and unique for pictures. For a good picture of yourself in Downtown, you'll definitely want to go there during the day because at nighttime, you'll be a vaguely recognizable shadow hidden by darkness and the lights from the surrounding buildings. On the far side of the fountains in front of the Burj Kalifa is a great Ayo selfie spot to take a photo of yourself in front of the Burj Kalifa.
"Generally, you want to make sure that there's enough distance between you and the building you want to have in the background. That gives the photo a nice layout and composition while allowing you to get all of you and all of the building in the same shot", Frank Jorga, Co-Founder of Ayo World
Additionally, the large "I love Dubai" sign is also located in the Downtown Dubai area and is also a cute spot for a holiday selfie. The Souk Al Bahar is near the Burj Kalifa and a wonderful Ayo selfie location with a typical Dubai vibe and a perfect spot for you to pose. There is a beautiful bridge in the market surrounded by lanterns which is the ideal place for your Souk Al Bahar selfie. For a general oversight of the main sights in Dubai, check out or Ayo Dubai travel guide.
Another fantastic place to get an amazing Dubai holiday picture is along the Jumeirah Public Beach with the Burj Al Arab in the background. The Burj Al Arab is an absolute must see and Dubai landmark. It also looks great in the background of a wonderful flat beach scene. Strike your beach pose and get that perfect Burj Al Arab – Jumeirah Beach pic! Another Dubai beach photo location is the Jumeirah Beach Resort (JBR). The main backdrop you'll want to try and get is the large Ferris wheel. The perfect picture has you in the foreground on the beach and the Ferris wheel just behind you. Now that's a Dubai holiday pic everyone will want to recreate.
Last but certainly not least, you can get some great photos walking along the Dubai Marina walkway. Be sure to check the rules at the time of your visit regarding whether you are allowed to take a camera or not and/or if you have to use your phone. Ideally, you should get your Dubai Marina selfie during the day when it is still bright. Maybe you can even pick a colourful outfit to stand out in front of the surrounding buildings.
Dubai travel guide photo spots
When visiting Dubai there are a couple of sights that you have to get a good picture of so that you can show off the amazing things you've seen when you get back home. For a better insight into what you can see and do in Dubai, check out our Ayo Travel guide and Ayo Dubai Special videos. Maybe you'll find some extra inspiration in our clips or on our Ayo Dubai webpage.
The landmark of Dubai, the Burj Khalifa is definitely at the top of that list. Since 2009 this has been the tallest building in the world and its unique architecture and futuristic feel make it very easy to spot. For that perfect picture, you don't want to be standing too close. It's best to try and get a picture from Dubai downtown. Ideally, just across from the Dubai Fountain. The Burj Khalifa also has the wonderful charm of looking very different during the day in comparison to at night. During the day you can get a better impression of the amazing structural architecture and grandeur of the building. At night, the light shows on the façade and the fountains out front give it an entirely different and more show like effect. Any picture you want in front of a major brand store or to portray a chic and fancy look, you can get in the Mall of the Emirates.
Another classic Dubai photo is of the Dubai Marina. There are two main areas that you can get great pictures of the Dubai Marina including the big wheel in Dubai called Ain Dubai by Dubai Holding. The JBR is one but there is also a free beach called the Jumeira Public Beach from which you can also get an amazing picture of the Burj al Arab. For those pictures with some Arabic flare, we Ayo recommend visiting the Souk Madinat or the spice and gold market.
If you're after a great skyline photo, one of the best ways to get that is by taking a jet ski out at the JBR and taking a picture from on the water. That way you have an amazing view of the water, the beach and the high-rises line the JBR beautifully.
Of course, one sure fire way to get some amazing photos is by going on a helicopter tour with a company like HeliDubai. Especially the Atlantis Hotel and the Palm Jumeirah look fantastic from this perspective. A helicopter tour gives you the chance to see some great views and get pictures from angles and generally of things that just aren't possible when shooting from the ground.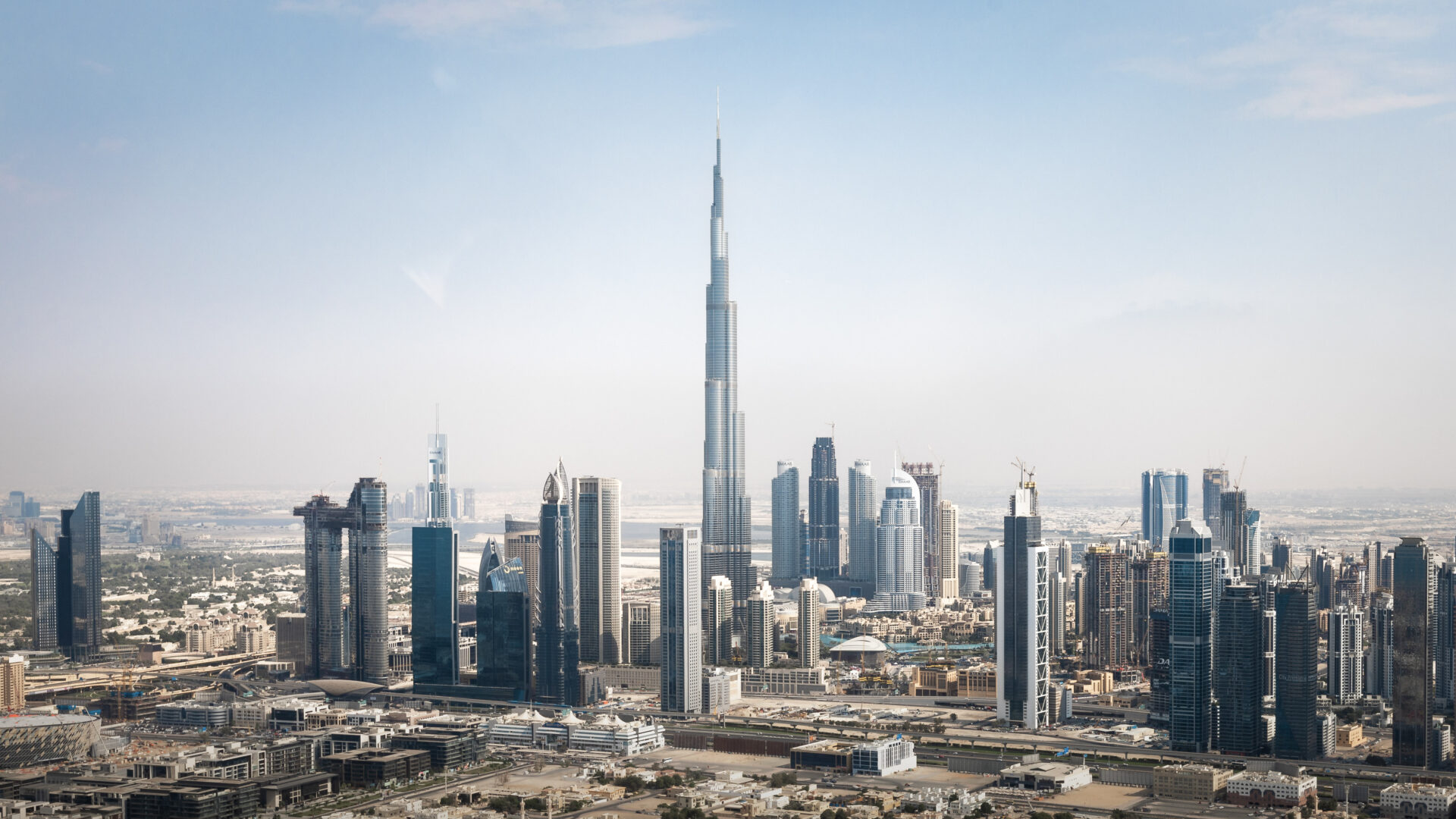 There you have it! Your guide to those perfect Dubai holiday pictures. Be sure to tag #ayodubai and tag @ayoworld on your next Dubai pictures and posts so we can get a look at your fantastic Dubai impressions.
For more information on Dubai check out our Ayo Dubai webpage and travel guide!